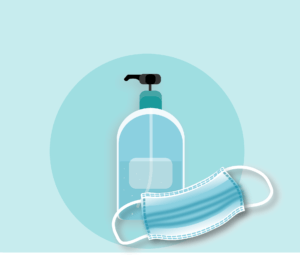 Update: May 2021
Midwest College Planning is happy to announce we are all vaccinated. If you also are vaccinated, we'd be happy to see you in our office. Otherwise we are available by phone for appointments.
Take care and stay healthy!
__________
First of all, our COVID response is that we are working from home, but it is definitely a business as usual approach. From the beginning, Midwest College Planning has been working with families virtually. The safety of our employees and families comes first. We will be available by phone, no in-person meetings until further notice. Our workshops and speaking engagements have been cancelled or postponed. We will offer virtual college talks daily.
Here's a breakdown for current families:
Seniors: Finish strong, this isn't the ending you wanted but don't let it de-rail your success. Check emails and admission portals for updated information.
Juniors: Step up for leadership roles during class and club elections. Study for ACT/SAT and keep on top of current school work.
Sophomores: Plan for summer, get involved in your community. Sign up for the ACT/SAT test.
Freshmen: Start your resume, this will come in handy as you build out your activities.
Parents: Plannng doesn't stop with the pandemic. Things are a little different now, but that tuition bill will be due eventually.
If you need help figuring out college, please reach out and call us at 614-230-1208.