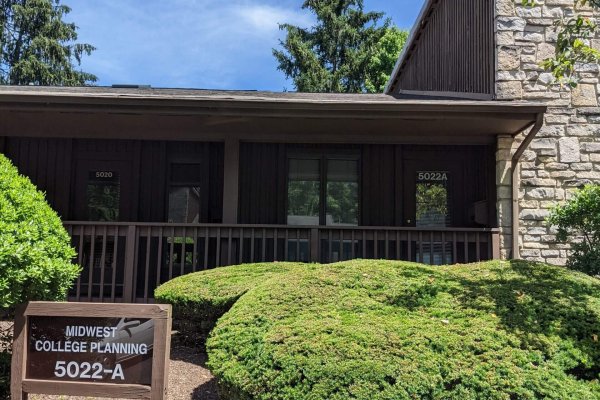 Midwest College Planning, Our philosophy has always been: We help families find a school where the student succeeds and the family can afford. We do this by focusing on 3 things, budget, research, and test scores.
Marc E. Ziegler, President & CEO , is a Senior College Planning Specialist, working with parents nationally. Marc holds a Bachelor's of Arts degree from the University of California at San Diego, and a Masters in Education from Azusa Pacific University. Marc specializes in helping parents of college-bound students improve their financial aid picture, and pay for college on a tax-favored basis. Marc is an authorized "Bank on Yourself" Advisor with the National Association of College Funding Advisors as well as a member of National Association of College Admission Counseling. Marc is also active in the local community. He speaks nationally at Colleges and Universities including , University of Pittsburgh Baseball Camps, University of Richmond, Xavier University, Miami Univeristy of Ohio, Michigan State University and University of Iowa Baseball Camps. Marc resides in Columbus, Ohio with his wife, three children and two dogs. When not working, he can be found watching his kids' activities, at a Columbus Blue Jackets game (Go Jackets!) or walking the dogs around the neighborhood.. Be sure to ask him how many steps he walked today.
Contact him at [email protected]
Lisa Newkirk, College Planning Associate and Office Manager, holds a the Bachelor of Arts in Psychology from the Ohio State University. She's the one behind the scenes making sure things run smooth. Lisa resides in Columbus, Ohio with her husband and dog, Mr. Darcy. As an empty nester, she has first hand knowledge of what it takes to get your child through college successfully. When not at work, she is enjoying her backyard garden, sitting on the porch reading or playing bridge. Oh, please note, during COVID–she is busy from 12:30 to 3:30 pm on Friday afternoons–some people call it a bridge game, she calls it maintaining her sanity.
Contact her at [email protected]