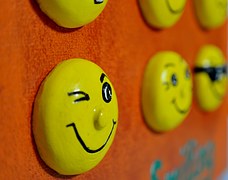 Before you do anything as a student athlete (or parent),
please watch this video.
It may be a bit harsh but perhaps a needed reality check.
College Recruiting
This section provides information on becoming and remaining eligible to compete in intercollegiate athletics. It includes information on the Initial-Eligibility Center, as well as guidelines for students who are foreign, home-schooled or disabled. It also contains links to resources that will help high-school students locate colleges and universities that sponsor their sport and compare graduation rates of schools they are considering.
Initial Eligibility Center
All high-school athletes wishing to compete in college must register with the Initial-Eligibility Center. Information about the Center can be found in the Guide for the College-Bound Student-Athlete. The NCAA national office does not handle initial-eligibility certifications. Please do not contact the NCAA national office with inquiries regarding an individual's initial eligibility status, including whether transcripts, student release forms, etc., were received or about when you will be cleared. The Clearinghouse maintains and processes all of the initial-eligibility certifications.
Click Here For Initial Eligibility Center Information
Questions by Prospective Student Athletes
When are coaches allowed unlimited calls to me?
At the following times: during the five days immediately before your official visit to that university: on the day of a coach's off-campus contact with you; during the time beginning with the National Letter of Intent (NLI) signing date in your sport through the two days after the signing date; subsequent to the calendar date on which you sign the NLI
Can colleges send me anything prior to my junior year?
Only questionnaires and summer camp brochures
Contacting a Student Athlete
Who can call me on the phone? When? How often?
On or after July 1 after the completion of your junior year in high school, faculty members and coaches are permitted to call you, your parents or your legal guardians once a week. However, in the case of Division I Football, coaches may call you one time during the month of May in your junior year, and may not call you again until September 1 of your senior year. Boosters are NOT permitted to call
Can I call coaches collect or toll-free? When?
Yes. They may receive calls on or after July 1 after you complete your junior year of high school
What can the school give me during an unofficial visit?
A maximum of three complimentary admissions to a campus athletic event which that school's team is competing, issued through a pass list. Such complimentary admissions are for the exclusive use of the prospect and those persons and those persons accompanying him or her. They can be issued only on an individual game basis
Can I pay my own way to visit a college campus?
You may visit an institution's campus at your own expense an unlimited number of times beginning before your senior year of high school and continuing in your senior year. This is considered an unofficial visit. This will not count toward your 5 officials visits
Official Visits
How many official visits am I allowed to take?
Each propective student-athlete is limited to five official visits which may be taken following the opening day of classes of your senior year in high school. They cannot be taken before then
When is a college considered to be recruiting me?
If any coach or representative of the college's athletics interests approaches you (or any member of your family) about enrolling and participating in athletics at that college
Who can recruit me?
Only university coaches and staff. Alumni and friends of the university are NOT permitted to contact prospective student-athletes in any way
What must the school have before I take an official visit?
The recruiting institution must already have a high school transcript and ACT or SAT scores on file
What else does the clearinghouse need to certify me?
After graduation and before school closes for the summer, your high school must send the Clearinghouse a copy of your final transcript that confirms graduation
You must also have your ACT or SAT scores sent to the Clearinghouse directly from the testing agency. Either mark code 9999 as one of the institutions to receive your scores, or submit a request for an 'Additional Score Report' to the appropriate testing agency
Recruiting Regulations
How do I register with the clearinghouse?
Complete the student-release form and mail the top (white) copy of the form to the Clearinghouse along with the registration fee
What is the Initial Eligibility Clearinghouse?
If you intend to participate in College baseball as a freshman, you must register with and be certified by the NCAA Initial Eligibility Clearinghouse. Your high school counselor should provide you with the student-release form and a red brochure titled, "Making Sure You Are Eligible to Participate in College Sports"
Where can my counselor get registration materials?
Free registration materials are available by calling the clearing house at 319.337.1942
Amateurism Certification Clearinghouse
Beginning fall 2006, the NCAA Amateurism Certification Clearinghouse will be the processing center for determining the amateurism eligibility of domestic and international freshman and transfer prospective student-athletes for initial athletics participation at NCAA Divisions I and II member institutions.
Click Here For Additional Information
Frequently Asked Questions
Click for Division I
Click for Division II
Click for Division III