For the past 10 years Sallie Mae and a global research firm (Ipsos) have looked at how America pays for college. In the 2017 report it was found that students and parents are likely to be sharing the cost of education. 84% of students expect to repaying their student loans and furthermore 21% feel responsible for repaying the loans their parent has taken out.
Another startling fact is that 9 out of 10 families want their child to have a college education but only 4 out of 10 have a plan to pay for it.
Now let's talk numbers:
$1.45 trillion in total U.S. student loan debt
44.2 million Americans with student loan debt
Student loan delinquency rate of 11.2% (90+ days delinquent or in default)
Average monthly student loan payment (for borrower aged 20 to 30 years): $351
Median monthly student loan payment (for borrower aged 20 to 30 years): $203
((Data via federalreserve.gov, WSJ, newyorkfed.org and and clevelandfed.org)
One of the reasons we offer the free workshops and speak at events is to get the conversations started. We have found a sort of disbelief when we talk prices of schools and standards to even be considered for acceptance to a preferred school. Marc will give you an estimate of what your EFC (expected family contribution) that way you have a starting point. Y'all will discuss the various kinds of aid plus go over the college process. He'll go over our services, perhaps there will be a fit or if not, you leave will a better idea of the college process.
Please call 614.934.1515 to schedule your free consultation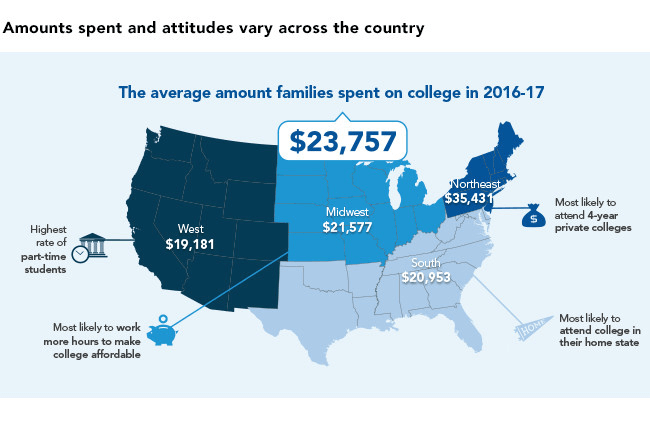 From the Sallie Mae and Ipsos 2017 Study
For more information: