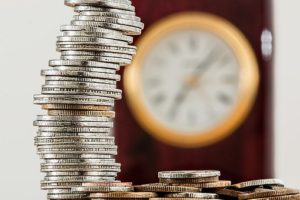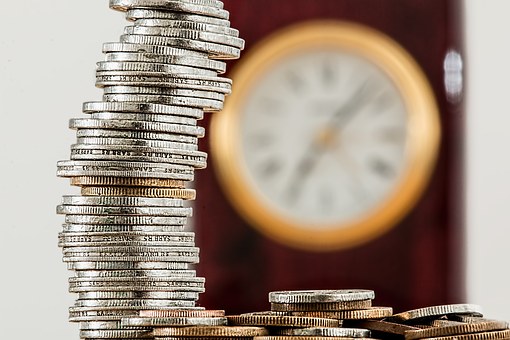 "Top Financial Decisions That Should NOT Be Made Without Reviewing Effects On College Funding"
It is hard to believe that another year is coming to an end, and the first segment of the school year is simultaneously winding down as well. As one calendar year ends and a new one begins, it is natural to spend some time both thinking back on the past twelve months, and looking forward to what can be expected. We do this as well, both personally and in our professional capacity as college funding professionals, and it is especially important for us because there are usually some changes in store that we will need to keep in mind in order to advise the parents of future college students optimally.
These alterations to the college funding world can involve elements of appropriate decisions regarding financial planning – based on new laws or rules about financial aid, for example – as well as maintaining a proper understanding of the dynamic college funding process. We find that many of these skills are important for parents and students to understand as quickly as possible, so that we can help them to best manage the application process to college and make the financial side of things more manageable – and this is the case regardless of where a high school graduate ends up studying at the next level.
One of the biggest challenges to making that undergraduate degree a reality actually starts long before a young person ever sets foot on campus for his or her freshman year at college or university… yes, gaining admission to a dream school is a huge challenge, without any question, but the hurdle that precedes even starting college studies is the inherent financial challenges of meeting the growing costs of higher education. The foundation for this task is laid in the years leading up to college, not right beforehand. For this reason, it is vital that parents make wise, informed, and strategic financial decisions during the high school years. All of these decisions will come to bear when it is time for the college years to begin, and the better a family plans these things the better they will find their overall financial circumstances on that happy day of university matriculation.
Because college funding advisors operate professionally with these kinds of facts on our minds almost constantly, it can be something that we almost take for granted. The fact is, however, that most families do not know precisely what financial choices will affect their future college student, or how they can make decisions that will have a positive effect on things later down the road.
As college funding experts with valuable experience observing college students and their families preparing for the college years, we have decided to focus this month's newsletter on some of the most important financial decisions that can affect your child's college experience. Bear in mind that each family has an individual circumstance that is unique to their situation, so the best course of action in planning and managing family financial decision during the high school years is to simply ask questions of the experts.
PART-TIME EMPLOYMENT
Many students are excited to be able to start working part-time during their high school years, or even during the summers to make extra money (often saving money for college, but of course also for other recreational reasons). This is a two-edged sword when it comes to financial ramifications. While it will, indeed, increase the income and savings of the student and allow more freedom and flexibility in many cases – not to mention demonstrating a strong work ethic to admissions boards – the simple fact is that making too much money on his or her own can adversely affect the availability of college funding for a student later on.
Now, don't get us wrong… there is nothing wrong with working part-time as a student, assuming that it is possible for him or her to manage the academic schedule properly and still keep up with class work and activity responsibilities. However, it behooves any high school student to make doubly certain that he or she is not undermining his or her future college funding opportunities by doing so.
One of the best ways to make sure that work and earnings will not be a problem later is simply to ask a qualified college funding advisor in advance. These are not the types of decisions that should be made lightly, and there is no question that they can lead to financial ramifications later!
REAL ESTATE TRANSACTIONS
While sometimes a move and change of homes is unavoidable for work or family reasons, it is important to realize that purchasing a new house during the latter portion of high school could potentially wreak havoc on a student's future college funding options. Real estate is, of course, one of the largest financial transactions that most families will ever make, and these purchases are frequently made without much thought about whether or not getting a new home could have an effect on something like the kids' college!
Well, it absolutely can have an effect – and we are not talking only about monthly budgeting and a mortgage payment. In fact, it is of extreme importance that any real estate purchases (whether for the family residence, for investment purposes, or for a vacation home, etc.) be made strategically when it comes to their timing and a child's start of college or university. This can actually be one of the most important decisions that a family makes with regard to their financial preparation for the college years.
A college funding advisor can assist in providing an overview of the best possible timeline for real estate activity, as well as what sorts of purchases can have an affect college funding. The details change from time to time, and the circumstances are different for each family, but there is no question that this is an important element that must not be ignored when it comes to optimizing college financial flexibility!
FAMILY CIRCUMSTANCES
It is a delicate subject, to be sure, but families with pending separations or divorce proceedings must also be aware that there are financial implications for these types of changes, as well. Students entering college will often be considered as having access to financial support from both parents, regardless of whether or not this is actually the case.
Because of this reality, it can be of utmost importance that colleges and universities understand precisely where things stand for a student applicant on the financial front – especially when it comes time for them to make a financial aid offer.
Note that this is NOT always a straightforward nor an easy process – we have seen some that have been almost ridiculously complicated on the side of the institution not grasping vital information. Therefore, the assistance of a college funding advisor can be most helpful in dealing with college financial aid offices, admissions offices, and other institutional representatives. Having someone who knows the ins and outs of the process AND understands the general realities of a familial situation can be one of the most valuable supports available for a student and his or her family.
LUXURY PURCHASES
Not every family lives in such favorable financial circumstances that big purchases are "the norm," but we have seen that a fair number of families may find themselves able to afford something nice as the kids get a little older. This is an exciting development and it is often the result of many, many years of hard work and sacrifice. As the children get ready for graduation from high school and the beginning of college, though, we hasten to urge insight and caution before doing so!
The years right before college are generally considered the wrong time to make large purchases, such as new cars or luxury items like boats (and many other similar things). Your college funding advisor can assist you in determining when the best time could be for making these kinds of larger purchases to enjoy… it would be a shame to procure a dream item and then find that the purchase adversely affected a student's college funding, and this is all too frequently a problem that families discover after the fact.
It is far better to discuss these moves with a college funding advisor in advance, so as to avoid any potential problems later!
This final newsletter this year has offered some important information to consider regarding each family's financial background and future plans. Should any questions arise in these years of preparation for college, please remember that we are ready to with all elements of the college application, admission, and financial preparation processes. As expert educators ourselves in these specific areas, we tackle these jobs – especially the college funding parts – in a couple of different ways.to your busy schedule.
Happy Holidays,