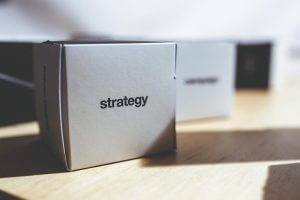 "Playing the 'Long Game' – Early Strategies That Pay Off In College Funding"
Dear Parents,
One of the things that we hear from a number of parents over and over again – especially as the time comes for their child to graduate from high school and head off to college – is the refrain "I get the feeling that we REALLY should have started this whole thing sooner." Unfortunately, in many cases, we tend to have to agree with them. If experience teaches us anything through working on college funding year after year, it is that the earlier a family gets started on things, the more favorably things seem to end up as the college years begin!
That is not to say that we cannot assist families who have procrastinated a bit (or a lot), but there is no question that things can sometimes get a lot more complicated and challenging in those cases. We endeavor to help all families who seek our assistance, but it can be a big relief on all sides if families have decided to start early and "play the long game" when it comes to preparing for the money side of their child's college experience.
It should be pretty clear that college costs are definitely not on the decline in the United States, so with that reality in mind, it is becoming increasingly important for folks to start their college funding process as early as possible. Undergraduate student loans will be at 5.05% and Parent Plus loans will be at 7.6% as of July 1, 2018.
Over time, we have learned a number of aspects of the college preparation equation that can be started early on – and also have seen how families can benefit from making the decision to stay ahead of the game by starting early. The "long game" can include elements that extend throughout the high school years, or even before, and other elements that need to be started as early as possible, but within a specific window of time.
In an ongoing quest to help with this effort, this month's newsletter covers a number of different things that families can consider as part of their planning for a college future for their kids. Some of them may be things that you can consider now, others will apply directly to the year in which a child applies for college and financial aid, but all of them are important.
One thing you will note is that we make frequent reference to consulting with a College Funding Advisor – and this is because these things require a firm grasp of the process. There are families who can manage without our help, and some certainly do. However, we have a track record of dealing successfully with these financial elements and optimizing them for families in a way that most people cannot. Should you have any specific questions about the tips below, please do not hesitate to call us. We will be happy to help in any way that we can.
Tip 1: File The FAFSA Early
The old saying that "the early bird gets the worm" bears particular weight when it comes to financial aid. There have been new and positive changes regarding the FAFSA in the past year. For one thing, parents are now able to file on October 1st rather than waiting until January 1st. This new rule will make it infinitely easier for parents applying for next year to get a start on their financial aid process and stay ahead of the game.
It is also important to note that there are schools that distribute aid money on a first-come, first-served basis. They will continue to distribute until those funds are totally exhausted. Additionally, there are currently seven states that currently have a first-come, first-served financial aid policy for state aid. These states are Alaska, Illinois, Kentucky, North Carolina, South Carolina, Vermont, and Washington.
If you are submitting early, this can mean that you need to use some estimates on your application. Because of this, you simply need to go into the website later to update the estimated information with the more accurate numbers as soon as you have them. The IRS Data Retrieval Tool, however, is also available to insert current data without the need for you to enter and update the information manually.
There are also some schools that will want to use the additional "CSS Profile" form to assess financial aid eligibility. This application requires more information than is necessary for completing the FAFSA. The CSS Profile will also sometimes have a deadline that is different than the FAFSA, depending on the school. Because of this, it is important to check all the details for each school very carefully.
Tip 2: Make Wise Money Decisions
When the FAFSA formulas are applied to your child's assets, the government can and will assume that a significant portion of your child's funds are eligible for use for college. The rate at which the assets held by the parents is assessed is maxed out at a much lower rate. Because of this, family funds should be managed in a beneficial way so that they are not placed in the formula and unduly assessed at a much higher rate.
This is something that your college funding advisor can discuss with you, and his or her advice can make a huge difference! He or she will be able to explain which options are the most beneficial for you and your child, and which will affect your bottom line most favorably. Learning where funds can be placed and protected will frequently allow a college student to maintain some assets intact while at the same time making him or her eligible for a more substantial financial aid offer.
If your child is very young then you can save in parental savings accounts instead of accounts set up in your child's name. This will further protect your child's funds when it comes time for those funds to be assessed in the financial aid formulas. Discuss these details with your College Funding Advisor for best results.
Tip 3: Explain Yourself – If You Need To
Unexpected things can happen in life – an accident, a death in the family, a divorce, an illness. These are all things that can occur and can cause a disturbance in one's life and may result in the need to explain extenuating financial or personal circumstances. If you are the main breadwinner in the family and were unexpectedly injured and it required a long recovery period away from work then this is something that could be explained on your FAFSA application. There are many questions on the application on the form but there isn't a section that is labeled "Extenuating Circumstances."
For example, if you or your spouse were laid off from work then you could explain this to them in a detailed letter. It is important to provide as much documentation as possible to bolster your claims for consideration. For example, a notice from your company detailing recent layoffs would be the right type of backup information that would be useful to be included.
Tip 4: Spend Some Money – But Not Too Much
Having a lot of money in your savings account is always a good thing! Well, OK, except for when you are applying for financial aid with the FAFSA. Since the assets will be assessed at the time of filing, sometimes it's a good idea to whittle some of those assets down so that you have a lower asset base to be assessed when you file. If you have credit card debt, this would a good time to pay it off. Or, you could pay more towards your mortgage. There are a number of options available, and it is good to discuss them with a College Funding Advisor to see which best suits your situation.
Remember that there is a considerable amount that can be sheltered in the formula before it is assessed (approximately $50,000) so this tip is most worthwhile for those who spend a lot and save a lot.
Tip 5: Pay Attention To Your Assets
There are many things that must be reported on your FAFSA. But, not EVERYTHING needs to be reported. For example, bank and brokerage accounts, CDs, mutual funds, college savings plans, stocks and bonds, real estate and other types of investments are included in the reportable assets category.
There are, however, quite a number of non-reportable assets that may provide some much needed flexibility. These non-reportable assets are the equity in your home, annuities, IRAs, 401k plans and other accounts like that and a small business that is owned and operated by your family.
If you have some concerns, you could consider moving some assets over to the non-reportable category. This, of course, can be discussed in detail with your College Planning Advisor who will be able to show you the best ways those assets can be strategically placed in order to maximize your ability to receive aid.
Tip 6: Be Honest!
There are many ways to strategize and plan the best ways to maximize your child's financial aid benefits. However, being dishonest in any way on the FAFSA form is definitely not the way to do it. Misreporting, misleading or lying about assets or income is a type of fraud and can result in a fine of up to $20,000.
In addition to the fine, any financial aid rewards are forfeited and there is even a possibility of prison time. Needless to say, it is just not worth the risk and it is definitely not the right thing to do. Working with a trusted advisor will result in the best results and will give you peace of mind at the same time.
We have other ways of helping the parents of college-bound students to learn important details regarding the fiscal preparations for college or university studies. One way we manage this is via our in-person College Funding Workshops. These workshops, featuring information directly from the finest college funding professionals around, offer a wonderful service to those who are seeking pertinent details regarding the costs of higher education. These presentations are kept both timely and focused, with current information that is abreast of any recent changes that can affect rising college students and their families.
Our workshops do not require any entrance fee, but to keep groups to a manageable size we do insist on reservations in advance. If you would like to know more about upcoming College Funding Workshops near you, please contact our workshop crew at 614-934-1515. These helpful folks can provide all the necessary information about content, workshop locations, scheduling, or any other workshop questions. They can also assist with reservations, should you wish to make one.
Aside from the workshops, we also provide a written report for parents who prefer to receive their college financial information in written form. We have titled this report "Nine New Ways To Beat The High Cost of College." Just like the workshops, it is available to all parents free of any cost or obligation. To receive a copy of "Nine New Ways To Beat The High Cost of College," you can call a member of our team at 614-934-1515 and we will send one to you right away.
Until next month,