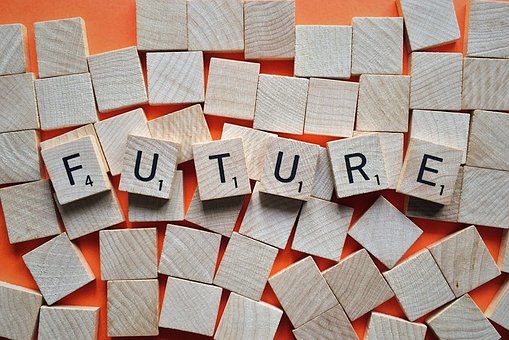 "Top Ways To Optimize College Education For
The Real World Work Environment"
There is a lot of work and sustained effort that goes into getting a young high school student through to graduation and accepted into a good college or university… and that is only the beginning of the story. Once arriving on campus at his or her dream institution, college freshmen soon learn that they are facing a whole new set of exciting challenges at the next level of their education!
One of the most important things that we do as advisors is help families and students to optimize their efforts – both during high school AND during college – to make sure that they are prepared for the next steps on their journey to an excellent education and a rewarding career of their choosing. Yes, a huge chunk of this preparation is financial, but we are also extremely well-versed in how to make the college experience a successful one.
You see, getting through high school and into college is a great accomplishment, but it does not mean very much in the long run if the student becomes one of the roughly 32% of college freshmen who do not graduate with a bachelor's degree. That is a statistic that, unfortunately, is not going away.
Equally important, however, is the sad fact that even many students who do graduate are quite poorly prepared to seek jobs in their fields of interest. Yes, many students have dutifully checked all of the boxes for graduation and receiving a diploma, which is great, but they have not focused on optimizing their college degree to help them afterward in the real world work environment.
With this sobering reality in mind, we have chosen to focus this month's newsletter on some important steps that students can plan to take to make their college years truly preparation for entering the workforce. Young people who are able to prepare themselves well for their future careers will usually be able to avoid many of the frustrations that new graduates often face – having a diploma in hand, but not being able to find a rewarding job is an ever-increasing and disturbing reality!
After your review of this month's newsletter, should you have any particular questions or concerns about how you're your student can best prepare for the college years (and thereafter), please so feel free to contact us at your convenience. We are also able to assist with all of the financial elements involved with preparing for these college years, and the information we offer can boost your family's preparations for all aspects related to the upcoming years of your child's higher education.
1) Begin With The End In Mind
While some college students enter their higher education experience with a clear idea of what they want to pursue as a career, there are many more who finish high school and enter into the next level without any particular direction in mind. Neither path is necessarily better than the other, but those who enter with more of an "open slate" should endeavor to take advantage of some of the important opportunities to increase their academic performance early on as well as their marketability for later.
For example, starting college with a full slate of required courses can be a great way to buy some time and to free up the later years of university for more specialized academic work (which can also be helpful when internships and other opportunities arise). It is also a good way to get one's feet wet at the college level, while gaining experience in learning how one can best manage the academic rigors that will define their GPA and other credentials – this can be managed best on a personal level, because what works for one student may NOT have the same effect for another student.
Of course, new college students who are beginning college with a pretty good idea of their future career already will also be required to take this barrage of mandatory coursework that is needed for graduation. These students will often also do well to take these classes in a planned manner that will best mesh with their degree requirements. In fact, some students may find that courses which mesh well with their major can also fit into some of the predetermined general requirements, so consultation with a good academic advisor can make a huge difference in planning their courses.
2) Work With GOOD Academic Advisors
Let's focus on an important adjective from the last sentence of the previous paragraph. A GOOD academic advisor is worth his or her weight in gold, with platinum lining. Now, what actually defines a good academic advisor can vary depending on the person with whom you are speaking. We tend to define a good academic advisor as someone – whether working directly for a college or university, or not – who offers the best and most accurate advice to budding students in a particular field.
Many universities and colleges will have someone assigned to students almost at random (or, more accurately, often by the first initial of the last name). Now, while these individuals will definitely be able to offer a full spectrum of insights into which classes will meet which graduation requirements (and this is a very important detail, to be sure!), they may NOT be the best people to speak with about entering a particular career field after graduation has come and gone – or have knowledge about details for those entering a particular professional training track, such as medicine, law, or business school.
Be aware that most schools will have specific offices to help serve the particular needs of students who are entering these highly competitive fields, and a good advisor in these areas is an enormous help in the challenging process of application, interviewing, and admission to professional schools after college. It can also be a good idea to seek out advice from someone who is working directly in a student's field of interest, to get insights and recommendations for the academic path. The most important thing is to gain accurate and timely information, regardless of the source!
3) Do Not Ignore "Minor" Things
While most students will be focused on selecting their college major (or even, for the extremely motivated, a double major!), it is often overlooked that students can also choose a related – or even completely unrelated – subject for a minor area of study. These are areas of academic emphasis that will require fewer classes than a second major, but are still then part of their academic credentials upon graduation.
Some students (and parents) will tend to look down on minor emphases as something "unworthy" of effort, but they can be extremely valuable in many cases. For example, one can complete a minor by simply taking a steady regimen of a favorite foreign language, or a secondary subject of interest, or even by completing course prerequisites for professional schools! (For example, pre-med students often find that they qualify for a minor in Chemistry simply by completing the pre-medical chemistry and organic chemistry requirements, and perhaps one or two other related classes over the course of four years). Minors can be completed in almost any field of interest, and can add to the college experience and to the credentials of any graduate later on in his or her life.
One thing that a minor offers is an opportunity to show that a student has broad interests and abilities, and if their minor is in something that can provide practical experience as well (such as speaking Spanish, French, or Russian… or computer programming… or anything else), then that looks great on a resume later.
4) Diversify Your Options
One of the things that we are quick to recommend to students is that they work hard toward their goals, while also diversifying their goals to a reasonable degree. This means planning and working toward a specific graduate school or career, for example, but also being able to seek alternate pathways to their goals.
In general, success does not come along a straight line, and many students will find divergent pathways to their goals, or even new goals that emerge completely unexpectedly over time during and after their college years. The more open students are to exploring and finding out what options exist for them in their lives, both academically and professionally, the more they are likely to discover enriching and exciting opportunities that they might not have even known about earlier in their lives.
For this reason, we urge students to make exciting plans, aim high, and always keep their eyes open for the opportunities that tend to arise over time – but are only seen if one is actually willing to be looking for them.
Until next month,