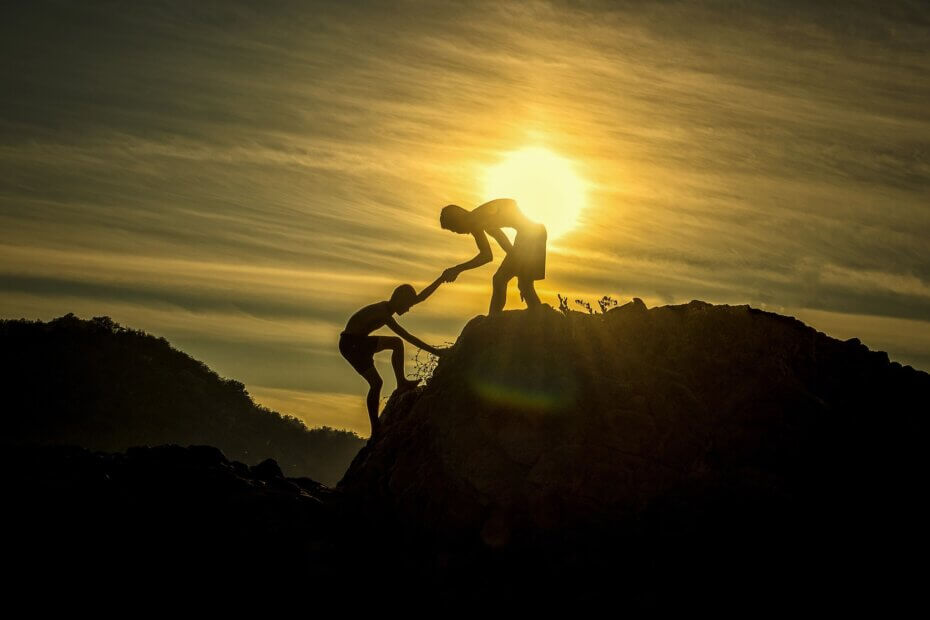 "Top Parenting Tips That Will Help With College Admissions, Funding, And Academic Success"
This month let's focus on some basic tips that not only help your son or daughter with college readiness but are critical life lessons: personal responsibility, financial common sense, emotional intelligence, and the importance of planning.
CREATE PERSONAL RESPONSIBILITY
One of the most important things surrounding college readiness is the development of personal responsibility in a student. Some parents these days tend to intervene with astonishing regularity in high school affairs (academic, social, and otherwise) – this can certainly be counterproductive at the high school level, but it is extremely damaging at the college and university level.
At college, students are required to manage their academic affairs effectively with their professors and classmates. They are required to be timely and reliable with their assignments, and to exhibit an appropriate level of integrity in their work. There is no room for outside entanglements with parents at the college level, and it is the job of the student to manage these things properly.
High school (and even junior high school) are the perfect time to develop these skills and a high level of reliability and responsibility. Teachers will appreciate the effort, certainly, and the level of stress for a family goes down considerably as high school students become more and more responsible as young adults.
We are huge proponents of students being responsible, not only academically, but also financially, which leads to our next tip…
LEARN FINANCIAL COMMON SENSE
Even the best-laid college financial plans can be completely and utterly destroyed if a brand new college student does not know have a clue about how to manage his or her money properly. We have (unfortunately) seen this happen more times than we care to remember, so trust us when we say… this is vitally important!
Each and every year there are students – even gifted, intelligent students – who undermine their academic futures with a simple inability to manage a budget. Bear in mind that there are plenty of adults who have similar problems, but for this reason it is all the more important for students to learn these skills in high school, or even well before that.
Students who can keep a budget will find that they are also able to function at the college level without the financial stress that plagues so many families during the years of higher education. That can honestly, in and of itself, improve a grade point average pretty significantly!
There is also little doubt that being able to organize, plan, and stick to a budget demonstrates a level of maturity that spills over to academic work at the next level. This is a skill, and it is something that can be learned… far too many schools no longer offer training in this, so if it is not available in your school district then it could be a very good idea to seek other resources to get these skills in place! It will serve a student well both during his or her college education, and later in life, as well.
DEVELOP EMOTIONAL INTELLIGENCE
Emotional intelligence may not be one of the standard skills taught in high school, but it is an incredibly important characteristic to have in one's life – especially when entering the college years. Having a high emotional intelligence is something that should also be developed along with other parts of a child's academic and extracurricular life.
The ability to understand and manage one's own emotions, not to mention the emotions of others, is not only crucial in interpersonal relationships and college success, it is also a vital life skill. When it comes down to it, we are all in relationships, and this reality expands dramatically throughout high school and into college and university experiences. Relationships need to be maintained and nurtured throughout our lives. Navigating emotions, self-awareness and an understanding of the motivations and emotions of others can be critically useful in business and interpersonally. It affects the choices a person makes and offers important tools that are important for any highly effective and inspirational leader.
While some believe you are born with a certain degree of emotional intelligence, it can also a set of skills that can (and should) be learned during the teen years. Just like any other type of knowledge, emotional intelligence can be learned and developed experience and personal interactions, which must be a part of the educational process. Most importantly, emotional intelligence is a huge part of maturity – which is one of the key elements of success in college and beyond.
AND ONCE AGAIN… START EARLY!
When they say that it's never too early to prepare your child for college, it is partially true. While showing a powerpoint slideshow of all of your personal top-tier colleges while your child is in the crib may seem like a good idea, that actually may be a *little* early. However, it IS a good idea to get a jump start on prepping your child for college at the beginning of his or her adolescence.
Adolescence is a great time because your child's curiosity about the future is just beginning to blossom. Questions about life and the world can become topics of conversation for the average 10 or 11 year old. Colleges are interested in nurturing future leaders. If your child is curious about how the world works and what the future holds for him or her, then it is imperative to properly nurture that curiosity.
Recently, a group of incoming Ivy League freshmen were interviewed regarding preparing for the rigors of college, and also were asked to share what advice they had to share with younger students. The response was overwhelmingly, "start early." Managing high school academics and activities can be difficult. Applying for college can be difficult. It is an advantage to start as early as possible getting acquainted with the process, helping your child establish clear goals, and finding help where it is needed.
Again, the ways that different families will go about instilling these skills and abilities in young people may vary significantly, but the proof is ultimately in the pudding, as they say. The most important thing is that any college-bound student is able to function appropriately and successfully at the next level. This builds a foundation for his or her future both during studies and afterward.
We have a keen interest in helping students and their parents to be well prepared in every way for the rigors and challenges inherent to higher education. Because of this, we make it our business to provide appropriate educational and informational avenues that help families to be extremely well prepared for this important step.