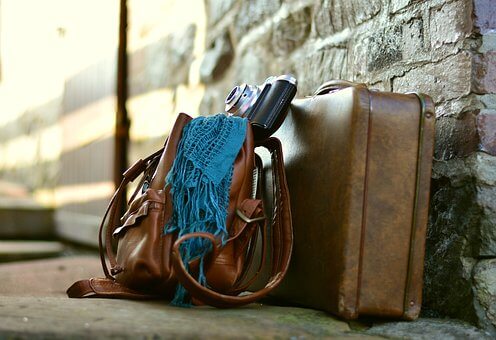 "Location–Location–Location
The Pros (and Cons) of Distance and
Environment at YOUR Child's College"
One of the things that we see over and over again is that each rising college student is a distinct individual with specific needs and strengths – a school that might be perfectly suited for one student could turn out to be an extremely poor choice for another student, even if all other variables (like GPA, standardized test scores, etc.) are equal. Because of this, it behooves families to make wise decisions when it comes to selecting a college or university, basing their choice not on external influences – such as this year's ranking in a news magazine – but on the school's actual overall "fit" with the individual student him/herself.
Of course, all students should seek out the best possible institutions to apply to for their educational future, but there are far more things that determine "best" than simply magazine rankings, which may be based on statistics that have no real bearing on the education at all. One of the things that we pride ourselves on is the ability to see beyond the superficial rankings to find the real best programs, institutions, and "fit" for each high school graduate with whom we are privileged to work.
One of the major considerations when looking at a list of potential colleges and universities – and one that some families simply do NOT pay enough attention to – is the geographical location of the school with relation to home. This can be a huge factor in not only the overall cost of a year's education, but also in the individual ability of a student to perform as a freshman beginning his or her higher education.
Because of the importance of this consideration, we are keying this month's article on some of the ways that distance from home – both near and far – can play an enormous role in college funding and adjusting to the first year after high school. There are no hard and fast rules for this decision, it is something that each student must be able to decide intelligently with his or her family. We hope that these guidelines can offer a bit of insight in that regard.
Consideration 1: Travel Expenses
Depending on where a student decides to attend school, just getting to campus can cost a significant amount of money. A kid from the Pacific Northwest who decides to attend college in Florida, for example, will be looking at a costly airfare to and from the Sunshine State… and that assumes one round trip ticket, usually each semester, with no trips home during the academic year. This may not be a problem in some cases, but depending on cash flow and emergency situations, just one trip home can definitely be a budget-breaker.
However, even a school that is closer to home can have hidden costs, especially if a student wants to drive (or take the bus, etc.) "just a couple of hours" home on several weekends per semester. Gas prices can take a significant toll on a semester budget, especially if friends are going to be frequently visited – this is often a temptation when college is relatively close to home, so communication and boundaries are a must.
Another hidden cost that seems to crop up with some regularity is the additional tuition and fees for international programs or study abroad, which many institutions have set up with partner schools in Europe, Asia, South America, and elsewhere. These are exciting and highly rewarding opportunities, to be sure, but the travel costs alone can be daunting if a strict budgetary guideline has already been set without considering such additional expenses. Because of this, any college students who wish to take advantage of foreign study (or even partner university programs in the United States) should plan these out well in advance so that the financial elements can be included beforehand.
As long as plans are made in advance – preferably with some wiggle room worked in, and we can assist with that if need be – then there is usually no need to fear travel costs. But our experience advises parents to remember them, and plan for them, or else they can very quickly become quite a bear!
Consideration 2: Living Expenses
Living far from home can definitely add to the overall cost of living for students who are starting at college. Yes, most schools will require freshman students to live on campus, and the set costs of room and board can appear to freeze costs at a (hopefully) manageable level. Without a set budget, however, and the willingness and self-discipline to follow it, things can very quickly spiral out of control. Students who are far from home will sometimes find it difficult to socialize without including food in the equation, which in and of itself is fine. However, the fact remains that eating out is expensive and it can shoot a large hole in a semester budget.
Truth be told, however, there remains some question in our minds about whether college students who live at (or near) home and take advantage of their parents' refrigerator are actually saving them a whole lot of money, but it is almost always less expensive than nightly splurging on pizza or other take-out foods. The cost of living for students who live at home and attend a college nearby is almost always significantly less expensive overall than for students who are at a college even a few towns away, let alone studying in another part of the country. However, college students who live at home during their higher education may sometimes feel that they are not having the "full college experience" so there are considerations to look at on both sides of the equation.
Remember also that costs of living can vary substantially depending on where a student's college is located. A university in the heart of New York City, for example (or any other large, expensive metropolis) will almost certainly have a much higher cost of living than a college located in a more rural location, even if tuition is the same at both institutions. Of course, this does not automatically make the more expensive school a worse decision – there are far more elements that are included in making that sort of a determination – but geographical cost of living is definitely something that must be taken into serious consideration early in the college preparation process, in order to allow for optimized college financial planning.
Consideration 3: Homesickness
It is not always easy to tell in advance whether or not a new college freshman will experience a lot of homesickness during their first semester (or academic year) away. In some cases, students have no interest at all in straying too far from the nest, and in other cases students cannot wait to spread their wings and head off into the great wild yonder! (Of course, it is not uncommon to see that some of the students who were very anxious to get away can also experience homesickness, too.)
Students who stay at home to attend college are generally pretty immune from the homesickness bug, of course, but we have noted that even students who are staying on-campus at a college across town – or in another part of the same state – can find themselves missing a home cooked meal, or the faces of their friends and family from time to time. A closer location makes remedying these bouts of homesickness with a quick weekend visit much more manageable, both with regard to time and expense.
On the other hand, it cannot be overlooked that college students today have access to communication options that previous generations could never have imagined. A student who is studying thousands of miles from home – or even in another country – can Skype with family members and friends in an instant and overcome some of the challenges of homesickness at minimal cost.
The most important thing when looking at the potential costs of dealing with homesickness during college is communication and a realistic view of what will manage the challenge, should it arise. If this is done in a sensible and honest manner, then most cases of homesickness can be dealt with without having any long-term deleterious effects on a student's college career – or the semester budget.
Consideration 4: College Environment
It is absolutely vital that a potential college or university should fit with the lifestyle and interests of a student – because no matter HOW well a school is ranked or viewed socially, if it does not fit the needs, lifestyle, and interests of the student, there is almost zero chance that the school can provide the best education possible for that young person.
There are wonderful schools in enormous cities that can offer great opportunities to students, but if a young person is best suited to a bucolic, small college atmosphere then that BNU ("Big Name University") might not be the best environment for his or her higher education. This can also be the case when it comes to specific fields of study. Some very prestigious universities might only offer a middle-of-the-road education in a certain major, whereas a smaller school could be at the very top of the field, but only truly recognized by insiders and decision makers in that arena.
These are hugely important considerations, and the physical environment, academic offerings, and even the weather can all play a part in the overall success (or failure, for that matter) of college students. We encourage parents and students alike to discuss their preferences, their goals, and their aspirations with us to help make the best decisions possible!
Until next month,