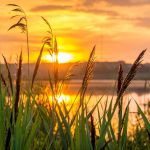 June is Upon Us…Finally we have the warm weather!
It has been a crazy Spring, by now many of you have cleaned out your closets, organized the pantry (twice) and are hoping to get back to get back to some sembelance of normal. We are feeling the same. Our goal has always been to help families succeed. Like most of you, we are adjusting our daily routines, attempting a work-life balance and pushing through. Life does continue, preparing for college still has to happen. Summer is a time of relaxation and also of preparation for success!
Here are some well thought-out tips on how to proceed with your summer:
Upcoming Freshmen in College:
Make sure you are communicating with your chosen college – both with the school itself and the students that are coming into the freshman class with you. The school typically has an orientation that you can sign up for prior to stepping onto campus, and wow are they fun and student-centered! Make sure you check out the opportunities at your new school now. Also, jump on chats with other students to talk about your excitement of attending the school. Plus, it's always a great idea to reach out to your new roommate and start to divvy up what each of you will bring to your new home.
Parents, make sure you are connecting with your soon-to-be leaving student. Take them out for a one-on-one walk and offer guidance to them and also just listen. This is a new era in your relationship with your child, make sure you approach it with everything you've got and then let them take the reins and run.
Keep track of when tuition, room and board and meal plan payments are due.
Find out when payments are due for the above-mentioned college expenses. Talk to your College Funding Advisor about developing a plan to pay for all of these costs in the most efficient way possible.
Upcoming Seniors:
You've made it to Senior Year! Don't let senioritis set in. Begin to hone those skills you've developed towards identifying what will be a great major and career.
Schedule any SAT or ACT tests early. That way you can still get them to schools before the Early Admission deadline if you choose to. Also make sure your high schools know what schools you are applying to. Check all deadlines on the college's websites and any scholarship opportunities they may list as well.
Use your summer to gain skills for your activity list. Take on a summer job or possibly shadow a career interest you may have. You can list this on your applications in the fall.
Upcoming Juniors:
Take advantage of virutal college tours. You may not be able to casually visit campuses but use this time to learn about the schools that interest you. Look at the clubs, sports and even course catalogs. You can always schedule a formal tour later if you find you really like the school.
Summer is a good time to study for the SAT and ACT tests. Begin taking practice tests and going over missed answers to really get a good idea on how to approach the material.
Get your financial game plan in place. Make sure you are not at risk of having unnecessary calculations count against you in the financial aid process. Talk with our funding advisor for ideas on how to develop a financial plan.
Upcoming Sophomores and Freshmen:
Plan to take challenging high school courses
With summer approaching, you'll want to look forward to the next year in terms of class schedule. When helping your student to determine his/her class schedule, make sure s/he enrolls in courses that are challenging but not beyond their ability to excel.
Think about reasons for attending college
High school is an opportunity for learning and growth in addition to preparing for college. It is during this time that your student may discover interests or will continue to develop talents and skills s/he already may possess.
Enjoy the summer! We hope you find these tips useful.
Until next month…