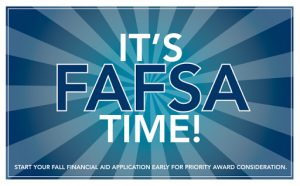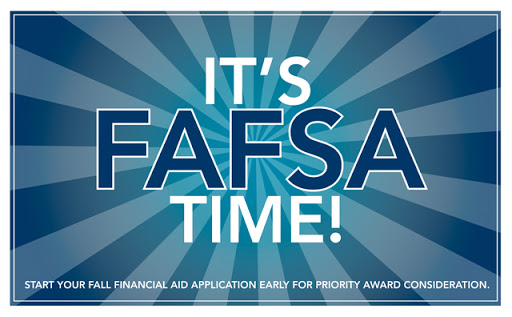 The FAFSA opened up this morning and we'd like to take this time to go over a few basics of financial aid. First we will talk background, next process and finally some general guidelines.
The FAFSA started back in 1965 as part of the higher education act. It is a standardized approach for institutions to structure need-based aid. From the FAFSA federal loans and grants are offered. The loans are broken down by parent and student. Student loans are further divided in to subsidized and unsubsidized. If you consider taking the loan, note there is a process to apply as well as have the funds sent to the school.
The FAFSA process starts with the FSA IDs. A parent and the student need to create FSA IDs. This involves entering basic information, setting up security questions and verification. Take your time, if you don't completely create a FSA ID, you won't be able to begin the FAFSA. One of the most frequent questions is why does parent need an FSA ID for each child? The parent creates one FSA ID which can be used for different children who also have their own unique FSA ID.
The FAFSA is available via an app or on the web. Before you begin gather the necessary information:
Parent Federal Tax Forms & Supporting Documents
Student Federal Tax Forms & Supporting Documents
Account balances for liquid assets (checking/saving accounts) , investments and basic property information.
Here are things we have found useful. Always create a save key, that way you don't have to finish it all at once. Read each question carefully. Be sure to your mobile phone number as a way to access your FSA ID so when you forget that password next year, it will be easier. And most importantly,
fill out the FAFSA
even if you don't qualify for need-based aid because there are some schools who may require it for merit aid.