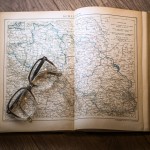 Dear Parent,
We are now fill swing back into the school year after the end-of-year break, and most students are not experiencing very many surprises at this point. The school year often can tend to assume a feeling of sameness and even drudgery for students during the long stretch run after the holidays – other students can take the same situation and find a level of comfort in the continuity of how things run at school through this period. It rather all depends on how the student views the high school experience, in many ways.
However, one thing to keep in mind – especially as high school continues into the junior and senior years – is that this sameness and continuity WILL NOT persist once a college-bound student reaches his goal and begins attending college or university. College is a whole new ball game, as they say, and students need to be prepared for the changes or they could end up on the wrong side of them.
Keeping that important reality in mind, this month's newsletter focuses on some of the biggest changes that face tomorrow's college freshmen as they make the transition into the world of higher education. When a student and his or her parents have taken the time to become aware of what to expect at the next level, and especially when they have actually put some time and effort into preparing to manage these important new realities that are inherent to college or university studies, the chances of a successful start – not to mention a successful finish – for this crucial educational experience increase dramatically.
Sadly, our experience shows that students who ignore these significant lifestyle and organizational changes until they are actually happening are often among those who end up struggling academically (and even socially at times). Without wanting to seem too dramatic, we also see that these students are frequently those that find themselves in danger of failing or dropping out of college entirely. So really, there can be no question about whether or not this stuff ultimately matters!
Without any further delay, then, here are some of the biggest changes that today's students face when making the big leap from high school to college studies… many of them may sound familiar to those that faced earlier generations, but there are others that have come along fairly recently. Things change in some regards, and things remain similar in other regards, and finding the balance between them is important when dealing with these kinds of coming-of-age generational gaps.
We urge you to prepare as much as possible for each eventuality, and if you need any clues or tips on how to manage them, remember that your College Funding Advisor is just a phone call or email away. Remember that we deal with these elements each and every year and will be happy to provide insights, advice, or strategize with families who have students approaching the college years. Here are some of the most important things that students these days will notice as they make the jump to college or university life.
Time Management
In high school, students are expected – nay, required – to go to every class, every single day. When a class is missed, there must be an excused absence. Classes that are missed or skipped by students can result in serious repercussions. Detention is the usual consequence for skipping class in high school, although there can be other forms of punishment, as well. Having had high school detention may not go on the high school transcript, but it does go on the full student record. Interestingly, this record can be requested by the college… it does not happen very often, but it is possible.
It does not necessarily reflect favorably on the student if there are "red flags" in that regard, so it is better to be on the safe side of things. Regardless, this set of rules clearly demonstrates that the student is required to attend class or be faced with the disciplinary consequences for not doing so.
Conversely, in college, no one will be checking (or, frankly, care) whether or not your child attends class. Attending class at the next level is exclusively the responsibility of the student. Attendance may or may not be taken, depending on the class, but the consequences are delayed and generally come strictly in the gradebook. Attending lectures and assimilating the information and knowledge is wholly dependent on the student's initiative to go and participate. This is, of course, a major shift in personal responsibility. While some students thrive under those circumstances, many others can tend to falter when suddenly given the duty of managing their own time and schedule – especially if this development occurs unexpectedly.
When students are fully aware of and prepared for this drastic change in personal responsibility, they can more fully take advantage of the education they are receiving. Young people who are unprepared often waste time and money because they do not completely comprehend that their lack of responsibility for their own learning is only hurting them and the ramifications have further reaching effects than simply in-school detention.
Changes in Class Size and Organization
High school classes can usually reach a maximum of approximately 35 students. Compare that to college, where some lecture halls can seat literally hundreds of students at a time. This difference can be a shock to high school students who are used to and expecting more individualized attention. In classes where there are hundreds of students, it is simply impossible for a professor to accommodate and give personalized attention to that many students.
There are often graduate students who serve as teaching assistants, but these can vary in quality (many are excellent, but some are pretty darned awful) and it can really place the onus on the new college student to navigate his or her way into the best learning options both in lecture and in office hours, etc. Incoming college students will also need to prepare for the need to take excellent notes and listen attentively, because not doing so could result in the loss of important information. This is also good information to know for students who prefer a smaller class experience. Private schools often tend to be smaller and therefore can provide the more intimate and individualized experience some students desire.
This is something to consider before applying to any set of colleges and universities. In general, the bigger the college, the bigger the class size! That may or may not be something that affects your child one way or the other, but it is important to remember when planning.
Learning to Take Initiative
College is not the place for students who need or what their hand held. Higher education requires that students begin to grow up and take responsibility for themselves, and this can sometimes be a significant challenge for those who are not adequately prepared. One of the ways that students will need to do this is by taking initiative for themselves.
While in high school, a student who may be struggling in a subject or class would likely be approached by the teacher to establish some kind of protocol for assisting the student to better learn the material. This might be letting the parents know about the difficulty the student is having, or working personally with the child to help him or her better grasp the material.
This approach generally does not happen in college. If the student in a college class is having difficulty in the class, the student is responsible for seeking out and choosing appropriate measures to better master the material. This could entail approaching the teacher and letting him or her know that there is a lag in assimilating the subject matter. The teacher and student could then strategize together about what measures could be taken going forward that could help the student better learn the subject material. Once again, however, the onus for this process remains with the student. If the student does not take the initiative to better grasp the material or make it known to the professor that he or she is having difficulty then the risk increases of failing the class.
As we mentioned above, students who are preparing for their college years will do well to consider these altered circumstances well before the time comes for them to head off to their freshman year experience. Yes, many high schools will take a strong role in helping college-bound kids to understand, develop, and implement strategies in this regard – but others may not. For this reason, we are pleased to work with parents and students on any of the details surrounding the college preparation and application processes. We have years of experience and knowledge in this regard, as well as helping parents to prepare financially for their significant part of the overall college burden.
This breadth of knowledge allows us to be uniquely qualified for helping families with their college preparation, and if we may be so bold as to say so, helps to make us one of the most valuable resources available for parents and students during the pre-college years. We have a wide variety of programs and educational plans in place to help parents with the financial part of the college question.
Among our more successful educational options for providing this crucial information directly to the parents of high school kids is via our popular College Funding Workshops. These workshop presentations are delivered live by experienced College Funding Professionals, and they target the families of today's college-bound students with the most current information available. Based on responses from our past attendees, these workshops do an excellent job of providing the most pertinent information that parents definitely need throughout this crucial time of college preparation.
The workshops are always organized purposefully for locations and times (with evening and weekend times available) that tend to work well for parents. There are never any admission fees charged for the workshops, but we do require a reservation in order to optimize the learning environment and maintain safety standards. To reserve a place in one of the upcoming workshops, or if you have any questions about the workshops themselves, please simply place a call to our office staff. Our phone number is (614) 934-1515 and our staff will be happy to help you further.
Our workshops are certainly a wonderful option for gaining information, but we also recognize that some parents will wish to read up on the foundational aspects of college funding preparation for themselves. With this fact in mind, we have prepared a wonderful written report that provides a strong, basic overview of this crucial information. Our report deals with the most important points regarding financial requirements and planning for parents of college-bound students, and we are justifiably proud of the way that it covers the process in an understandable manner.
Our report is titled "Nine New Ways To Beat The High Cost of College," and we are happy to offer it as a free resource to learn the basics regarding the financial requirements for a college or university education. To receive your own no-obligation copy of this valuable "Nine New Ways To Beat The High Cost of College" report in the mail, you can simply request one from our staff at (614)934-1515. We appreciate your interest and it will be our pleasure to send out a copy to you right away.
Until next month,