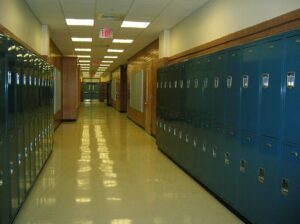 It can be a tough job for both parents and college-bound high school students when it comes to preparing optimally for future academic endeavors. As college funding professionals with detailed knowledge into the admissions process, we recognize that all elements of the subject can be stressful and challenging from beginning to end! However, the challenges related to college preparation can be effectively managed with some planning and insights in advance – and there is not doubt that it increases if college details are ignored throughout the high school years. This is why we are here to help!
We find that one of the best things that parents and high school students can do to make their eventual transition into the college years as smooth as possible is to manage their high school experience in a specific way. Students who try to view the high school years as an actual "college-prep" period will find that there are a lot of helpful parts to their high school experience, if they are willing to take advantage of them. By the same token, parents will also find that the high school years are their own absolute best opportunity to prepare for college financial and asset management. Working together, the high school experience can be more than just a chance for the student to get a diploma – it can be a perfect opportunity for the entire family to be optimally prepared for the college years.
The good news is that it generally does not require a lot of extra effort to turn the normal high school experience into a terrific college preparation period. It does require some planning, and students cannot necessarily run on auto-pilot as much… and parents need to be actively engaged in the process to make the financial end work properly. But the challenge is definitely doable, and we are the experts in helping families to make this kind of an invaluable high school experience a reality.
For this month's newsletter, we are dedicating these pages to help you understand why these preparations are important, and how to make them happen. Remember, if you have any questions about these important college preparation subjects, we urge you to give us a call. College funding and application professionals are experienced and knowledgeable in these areas and can offer tailor-made explanations, planning, and information when it comes to these important college preparation efforts.
Investigate Early College Credit Options
One great way for students to get a head start on their college experience is to look for opportunities to earn college credits while still attending high school. There can be a variety of options, and they are all worth looking into. Some schools will offer Advanced Placement (AP) courses than can actually count for future credit at many colleges and universities. Of course, these courses presuppose that the student has demonstrated some strong aptitude in the subject matter, and are not available to every single student who expresses interest – but if the chance is there, and the student has the interest and the academic chops to handle it, then it can be a terrific alternative to the rank and file coursework.
Another possibility for some students, depending on locality and arrangements, is the completion of individual college courses during high school. This is sometimes on a special agreement with a local community college or public university, but it can be a great way for students to get their feet wet early on, and even get a jump on completing some of their core curriculum classes at the next level before they have ever officially matriculated as a college freshman!
These options can make sense academically, putting the student ahead of the curve and building confidence early on… but it can also make a lot of sense financially. You see, courses that a student completes before setting foot on campus are courses that will not show up on the college tuition bill later, and on that front every little bit helps! If a student can shave off as much as a term or semester from the eventual course of their undergraduate degree, then the amount of tuition saved can be pretty darned significant.
2. Seek Out Academic and Extracurricular Experiences
High school is a great time in a young person's life, but there are many instances where students will feel pressure (whether external or internal) to follow the proverbial "path of least resistance." Advance Placement courses are not the only way for students to excel, and can sometimes be the wrong choice for a student due to academic interest, motivation, or other considerations.
It is vital for students to seek out opportunities to truly discover what their interests are, what experiences inspire them the most, and to begin to develop an understanding of what they want out of life. Of course, those answers will often not come completely during the high school years, while there will be other students who may have known since they were five years old that they wanted to become a pilot, or an architect, or a doctor.
The point of high school is not to pigeonhole a student into a specific academic track prematurely, but rather to offer a chance for learning and growth, as well as an opportunity to demonstrate abilities, talents, and interests. This can only really happen if the high school experience is treated appropriately, and not viewed as sheer drudgery to be endured only until graduation springs a student onward to the thrills of university life.
Yes, we all know that high school can be rough at times, and we all have memories of certain classes that were… well, yes, probably sheer drudgery… but we are convinced that it is important to seek out whatever intriguing and inspiring options can be found in the high school experience. Some semesters this may be more challenging than others, due to different teachers or social pressures or family challenges, whatever the case my be, but it is well worth the effort to seek out the best things that a high school has to offer. This includes academic offerings, clubs, sports, theater, community involvement – really, anything that interests and inspires your child to a higher level.
3. Communicate With Counselors Regularly
There can certainly be a benefit derived from keeping the lines of communication open with high school and college counselors. While the individual value can depend a lot on the counselor himself or herself, there are basic college preparatory courses and requirements with which most counselors are quite well-versed. It is important for college-bound kids to be familiar with these tidbits, even if some guidance counselors do not have a lot to offer beyond that (which is sadly sometimes the case). Maintaining a respectful and cordial relationship with these counselors can only help later when it comes time for letters of recommendation or paperwork for college application, regardless of how much or how little a specific counselor has to offer.
With this in mind, as College Funding and Admissions Professionals, we also view ourselves as counselors in this arena, and we know that we bring the most up-to-date and actionable information for both college-bound students and their parents. We have access to the information about the schools that interest your child, no matter where in the country they might be located. We are the most reliable experts in managing the college funding challenges. We really are here to help with all aspects of the college preparation experience.
As you know, higher education financial planning and college application services stand at the very foundation of our work as college funding professionals. This leads us to an ultimate goal of assisting parents in seeking the very best strategies for the management of their financial circumstances, as well as the proper utilization of assets to create the best situation possible with regard to the college options for the academic future. This entire process works best, very simply put, if the parents are well-prepared ahead of time, with a clear set of guidelines to help along the way to preparation for their student's future college and university years… as well as the attending college and university expenses!