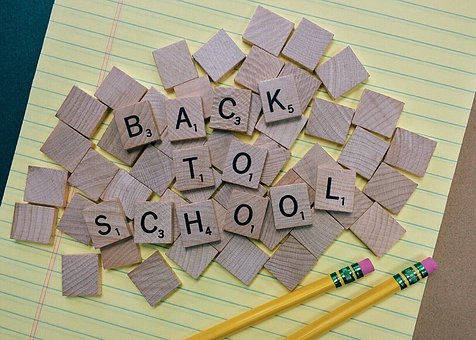 "Proven Skills For College Success To Master NOW… While Still In High School"
Dear Parents,
Focusing as we do on preparing young people (and their families) for the realities of college education, we find that it is always important to begin preparations as early as possible. Naturally, that plays an enormous role when it comes to financial preparation, and we do everything we can to assist parents in being prepared in that area. However, no matter how well prepared a family is financially, it is truly all for naught if the student him/herself is not prepared for success at the college level! Whether a student realizes it or not, the skills that get one INTO a great college or university do not always guarantee success once one arrives on campus for the infamous freshman year.
Because of this fact, we find it extremely important to help students understand what kinds of skills and abilities are most likely to help them succeed in their academic and personal efforts at the next level. There is usually a significant amount of adaptation required when making the jump from high school to college, even in the best of circumstances, but it definitely can be accomplished!
The truth is that almost any student can master the skills that lead to outstanding performance and success in college, but we see year after year that many young people simply are not optimally prepared for the beginning of their college experience, and this can have challenging personal – as well as academically distressing – consequences. Learning these kinds of things "on the fly" during the beginning of university studies can involve a lot more stress than actually having the majority of his or her college skills already in place and just waiting to be implemented at the next level!
In order to help students prevent a rough start at the next level, this month we are focusing our newsletter on a few of the most important skills that students should learn BEFORE ARRIVING at their college or university. Bear in mind that some of these may come naturally, and others might be more challenging, but they are all important. Remember also that, depending on the high school experience of an individual student, it may be a bit of a stretch to develop some of them within a certain framework of classes. This is when it can be important to seek activities outside of the high school experience to help a young person begin to develop these skills as effectively as possible.
Time Management
Once children head off to college, they no longer are operating under their parents' direct influence (such as it is) regarding the activities that fill their time each day. No longer do they have parents who can assist with getting them awake in the morning and out the door to an early class or other activity. The parents are also not there to remind a college student about soccer practice or an upcoming quiz or to make sure they are making progress on a term paper. This can be a big adjustment for young people if they have not started learning the skills of time management while they are still in high school.
This is a good thing, as it is part of growing up and learning individual responsibility.
However, mastering the skills of time management will make life a lot easier and much more organized, and they will almost invariably lead to better performance at the college level, as well as a LOT less stress at the same time! Time management skills will help your child to prioritize their time and responsibilities, which is critical when your child is suddenly the one responsible for classes, homework, activities, and commitments.
One way to manage time is to simply get into the habit of writing everything down. This can be managed with a smart phone, or even a planner or a small notebook, the main thing is to DO it! We definitely live in a digital era, but there have been numerous studies done which detail the benefit of writing things down… on paper. Writing things down has been shown to process deeper into the brain. Of course, there are also now programs that will allow "writing" in a digital device – we do not care so much which time management tool is used by a high school and college student… what we care about is how well they implement it into their busy lives!
Frankly, it's not even necessary to go out and spend loads of money on a device or a fancy, leather-bound planner system. These days, many people of all ages are choosing to create their own planners that precisely meet their needs. This also allows them to be creative and this furthers deepens the processing of what they need to get done. The main thing is to get organized and learn to use time wisely – and to start doing so NOW. If a student thinks that he or she is busy in high school? Just wait until college starts…
Prioritization
Prioritizing is a skill that will be very useful while in college and throughout life. Prioritizing tasks in order of importance is something that will help to maintain your child's ability to cope with stress while in college. It is also something that takes time to learn.
Early on, young people sometimes will tend to believe that almost any activity is productivity, but that idea will meet a quick end when managing a full-time student's series of classes at a college or university! The fact is that at any given moment there are things that are more important, and things that are less important, given a set of desired outcomes. Students who have learned to prioritize their time well will be able to meet all of their deadlines with relative ease, simply because they do the most important things first.
Learning this is a process, which is one reason that it is vital to get started during high school. It is often simply an offshoot on time management discussed above, when a student learns to recognize the most important or pressing items, manage them first, and then go on from there. Whatever is left over from the day before will go on the new list for the next day and become prioritized accordingly.
Budgeting
The dreaded "Budget" word has come back to haunt many a freshman (and parents) by destroying the college fund for an entire semester – or even a school year in some cases – and this is often due simply to the fact that most high school students are not managing their own money during high school experience… which is not a bad thing, as they are usually still with the family!
However, young people need to learn to manage money, because for almost everyone it rapidly becomes a limited resource in college. The sooner a young person learns how to plan finances by the week and the month (not to mention the semester and the year), AND has the discipline to follow that plan, the better of his or her future will become. That is true not just during the high school and college years, of course, but it will pay dividends throughout a lifetime after graduation and right into his or her career.
Balance: School Time vs. Play Time
After a student has learned to manage his or her time, prioritize his or her course work and other tasks, plan out (and stick with) expenses and income, and done all that needs to be done to stay on top of the academic side of college life… then we simply must mention that there should also be some time to have fun in college!
Making time for relaxation and fun is essential to having success while in college. We all know the saying about 'all work and no play' and what that does to Jack (and/or Jill). Well, the same thing can be said for your child, especially in the college environment. It is important for students to have "down time" and to let one's body relax and recharge. Young people's brains and bodies need to have time away from constantly processing and digesting new information, so it is vital to make time to do things that have nothing to do with homework or test preparation. The thing that matters is finding the balance that allows for success in academic work, as well as a valuable and uplifting college experience.
The simple fact is that when a student is balanced it is easier (and more effective) for him or her to fully engage in the classroom… and social activities are more enjoyed and appreciated when a student knows that things are going smoothly on the academic front, as well. Start with your high school student now so that he or she knows how to fully engage in both academic work and other activities of interest!